Fiat Ducato 2014
Choose Store Van fittings to transform your Fiat Ducato van into a mobile office. Our composition modules are in galvannealed sheet steel, a variant of hot-dipgalvanised sheet steel. As well as the hot-dip galvanisation process, the product is heated to a temperature of about 550°C, bonding the zinc to the surface of the sheet and alloying it with the steel. The result obtained is a uniform galvanised layer with fine crystalline structure, together with a much better surface quality and resistance to corrosion. This process is ideal for automotive applications. Store Van has now introduced and adopted this technology for the commercial vehicle fittings sector. Contact us for a free quotation for the fitting of your Fiat Ducato.
Voorbeelden inrichting Fiat Ducato 2014
Vloeren & wanden voor Fiat Ducato 2014
If not suitably protected, knock by blow the sheet steel of the van's cargo area becomes misshapen, the paint peels away and, as a result, the floor and sides become worn and damaged, leaving them more vulnerable to attack by damp and rust. To prevent this happening, the Store Van linings for Fiat Ducato commercial vehicles should be installed: flooring and cab back panel in phenol resin-bonded marine plywood 12 mm thick, shaped to fit around the vehicle's original load anchoring fixtures, andpolypropylene honeycomb panellings for the sides and doors.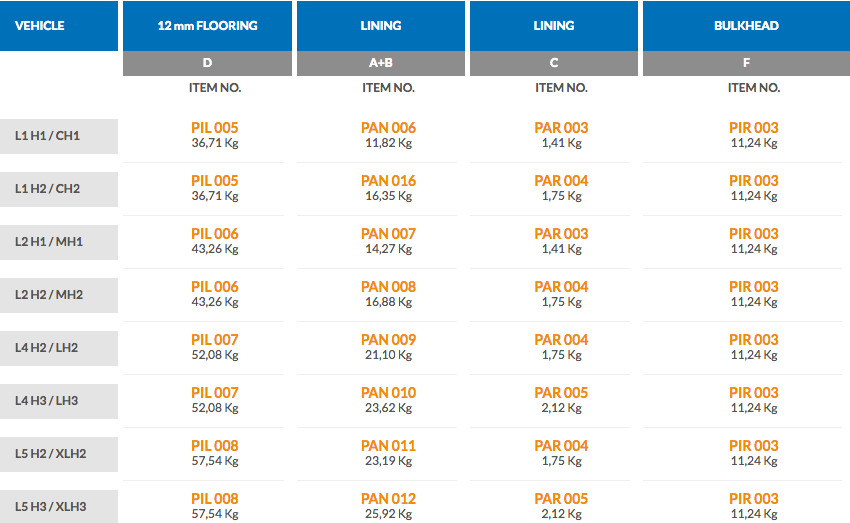 Bagage- & ladderdragers voor Fiat Ducato 2014
Store Van designs and produces ladder and roof racks for Fiat Ducato commercial vehicles. With our products, we guarantee users that they will be able to carry equipment on the van roof in accordance with current safety legislation. Rugged but lightweight because they are in aluminium and stainless steel, theloading roller and the slide with cushioned lowering simplify loading and unloading of the ladder and goods.
Bagagedrager voor Fiat Ducato 2014
Ladderdrager voor Fiat Ducato 2014